Thank you to all our Sponsors!
Corteva Agriscience™ is honored to be a sponsor of NCBA's Environmental Stewardship Award Program for more than 20 years. Drawing on more than 60 years in the Range and Pasture Industry as Dow AgroSciences, Corteva is the industry leading provider of weed protection solutions. Ranchers rely on Corteva for best in class pasture solutions including DuraCor®, GrazonNext® HL, PastureGard® HL, MezaVue®, Remedy Ultra® and many other herbicides, plus LANDVisor™ advanced brush management. LANDVisor combines sophisticated imagery, data, technology and expert guidance to give you confidence in your land management decisions. ( LANDVisor.Corteva.US ) With a dedicated team specializing in Range and Pasture Management, Ranchers get the expertise they need in a partner, leading products, a robust pipeline and superb custom services. Visit RangeAndPasture.com for more information including a complete list of range and pasture solutions.
Since 1935, the USDA Natural Resources Conservation Service (NRCS) has provided leadership in a partnership effort to help America's private land owners and managers conserve their soil, water, and other natural resources. NRCS employees provide sound, science-based on the ground technical assistance tailored to farmers' and ranchers' specific needs. Participation in NRCS conservation programs and initiatives is voluntary. The USDA is an equal opportunity provider, employer and lender. For more information visit www.nrcs.usda.gov www.usda.gov.
The Partners for Fish and Wildlife Service is the U.S. Fish and Wildlife Service's private lands program. This voluntary program provides financial and technical assistance to ranchers to improve fish and wildlife habitat by providing such things as alternative water sources, fencing, grass seeding, wetland restoration, invasive species control, and riparian/stream restoration. Visit www.fws.gov for more information.
McDonald's is the world's leading global foodservice retailer with more than 37,000 locations in over 120 countries and territories around the world. Nearly 90% of McDonald's restaurants worldwide are owned and operated by independent local men and women. It is one of the world's biggest buyers of beef and take our responsibility of leading the industry towards more sustainable production practices seriously. McDonald's is committed to beef sustainability, and supporting the farmers and ranchers who raise the beef served in its restaurants. McDonald's is proud to be a national sponsor for the National Cattlemen's Beef Association's Environmental Stewardship Award Program which celebrates the producers leading the way toward a more sustainable industry. To learn more about how McDonald's supports beef production that is environmentally sound, protects animal health and welfare, and improves farmer and community livelihoods please visit the Beef Sustainability page on corporate.mcdonalds.com.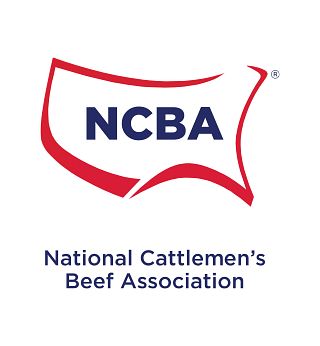 National Cattlemen's Beef Association
The National Cattlemen's Beef Association (NCBA) is the largest national organization representing America's cattle industry. Founded in 1898, NCBA is the industry leader in education, advocating for cattle and beef producers and preserving the industry's heritage and future. Efforts are made possible through membership contributions. To join, contact NCBA at 1-866-BEEF-USA or [email protected]. NCBA promotes common sense and cost-effective practices that can be applied to livestock production to benefit the environment and a healthy bottom line. For more than two decades, NCBA has worked to recognize outstanding stewards of our nation's land, air and water resources through the Environmental Stewardship Award Program. For more information about NCBA please visit NCBA.org.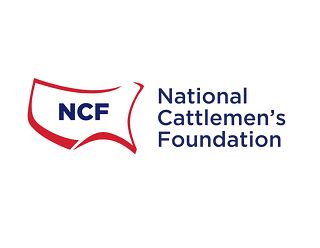 National Cattlemen's Foundation
The National Cattlemen's Foundation advances the future of the beef industry with passion and urgency. The Foundation provides educational opportunities, scholarships, and a home for the National Cattlemen's Beef Association's Environmental Stewardship Awards Program. For information about the National Cattlemen's Foundation a 501(c)(3) organization, visit NationalCattlemensFoundation.org, call 303-694-0305 Call: 303-694-0305 or email [email protected]